Maplytics is now one of the most preferred apps for field professionals. The field reps can use Maplytics to create an automated plan and then follow them by redirecting themselves with turn-by-turn navigation links. While roaming around in the field if the sales person comes across any lead which is not yet saved within their Dynamics CRM as records, they can now then and there create records for the location right from the map as well.
Let's understand this with an example of a situation with a sales person. Jim is a sales person who works for a company Buzzdiary. The company collects data of all businesses throughout the world and stores in their company directory, which is accessible by any end user. To collect the data it has various sales reps like Jim who in on the go to tie up with different businesses. Jim can go to the location within the territory assigned to him and search for the required businesses using the feature of POI.
To do this, Jim opens the Detail map from his phone and long presses on any location to open the contextual menu and set it as POI location.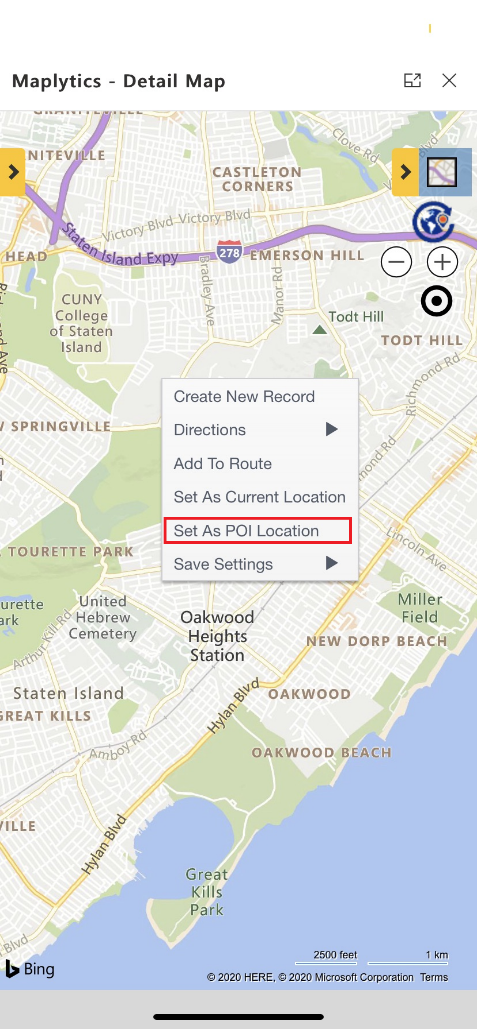 After setting a location as the POI location, Jim can choose the required location from the icons on the POI card and plot the same on the map.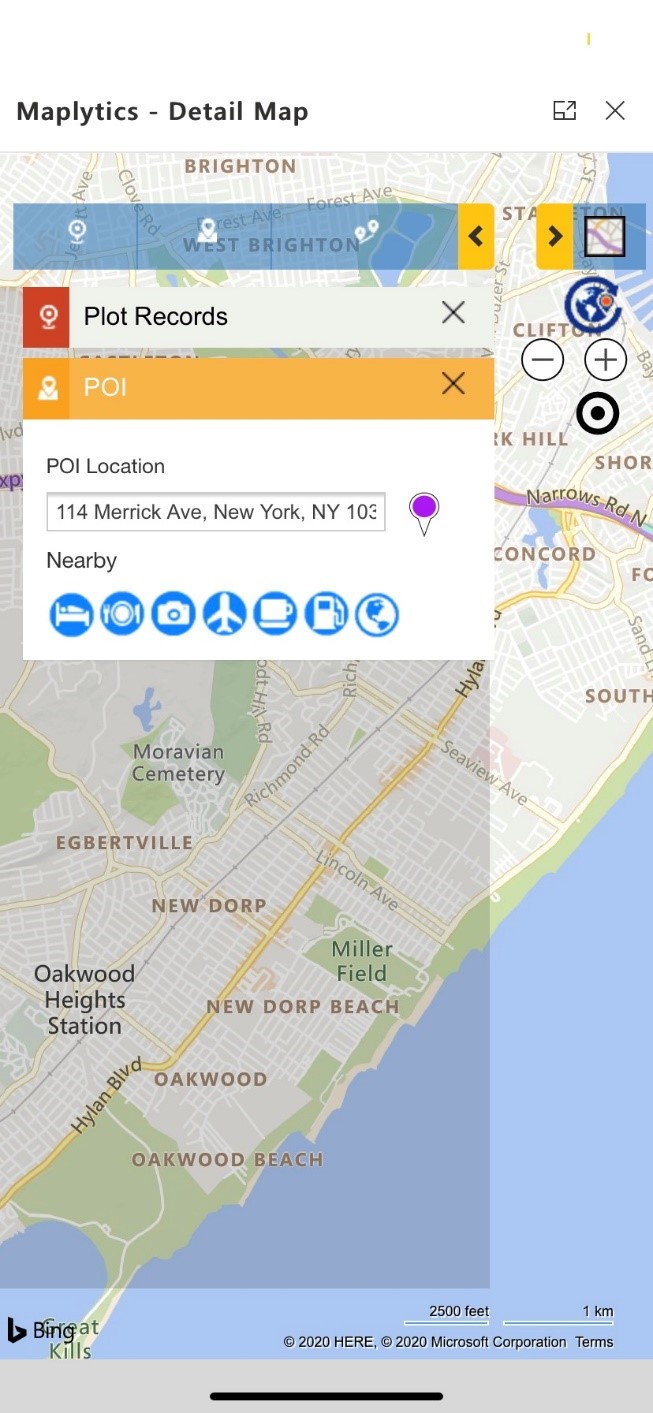 This would help Jim to plot various geo-tagged Bing mapped locations like resturants, hotels , coffee places etc. Lets say Jim plots the resturants.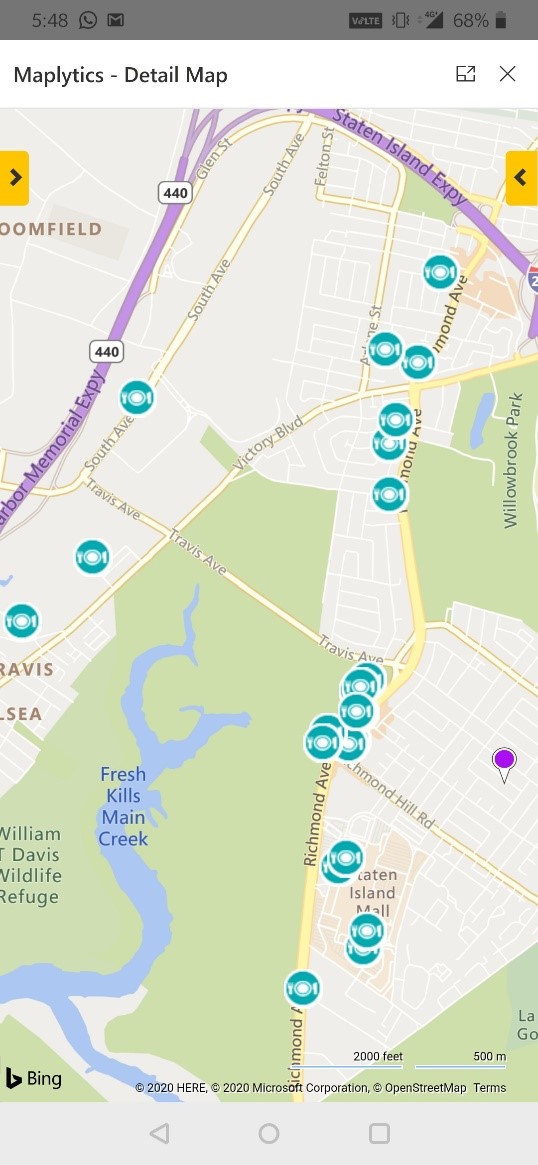 After plotting the records, Jim would go to the required locations and pitch them for tying up with Buzzdiary. If anyone shows interest it becomes a prospect for him and then he simply clicks on any of the respective POI location pushpin to open the tooltip card and clicks on the 'create new record' button to creates a record for the location within Dynamics CRM.
Even if Jim comes across any other place on the field and meets them and they become a prospect for his company then Jim can also click on the respective location to create a record for the location.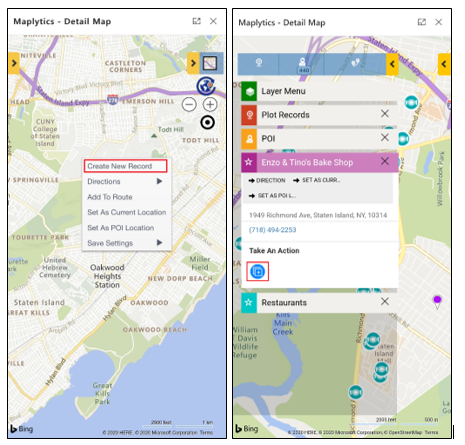 Jim can select any OOB or custom entity to create the record for the selected entity.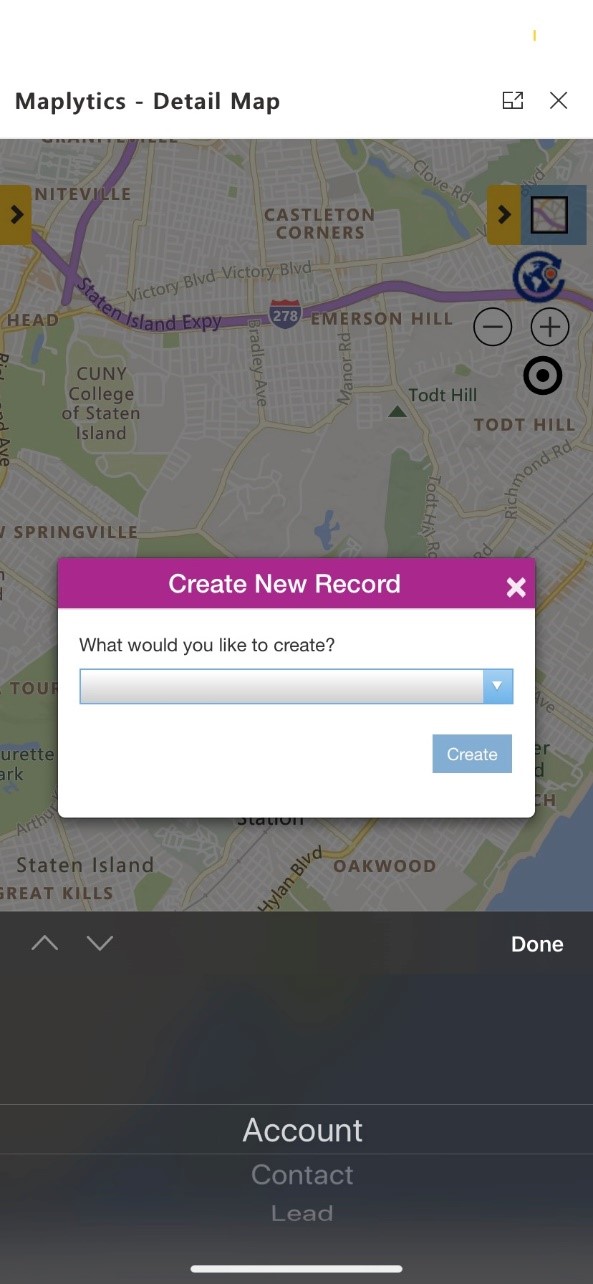 Thus, Jim has the freedom to click anywhere on the map to create a record for that location. The newly created record can be handled by Jim to connect and then convert it into their customer.
Maplytics thus helps each user to not only perform various features on the map but also create new records right through the map so no more worrying about loosing data or double data entry first on a paper and then in Dynamics 365 CRM.
Download and activate free trial of Maplytics now to explore all the features to see if it aligns with your mapping requirements. For a detailed demonstration of Maplytics features, please contact us at crm@inogic.com.