Trefor, a utility company uses Maplytics to prevent their clients from a longer downtime!
Radius Search and Optimized Routing work up as a team to aid the Trefor group in spotting the affected stations and assigning the right technicians there, quickly

T-Grex uses Maplytics for personalized map views, travel route optimization, and more!
T-Grex wanted a hassle-free solution to establish easy navigation routes for their reps. They used the power of Maplytics within Dynamics 365 CRM to visualize records over map, plot optimized routes, search for places of interest nearby, and much more for their reps.

Strong Spas uses Maplytics to Efficiently Schedule Service Calls with the Customers and Provide High-Quality Service
Strong Spas implemented Maplytics to efficiently schedule service calls for the customers. Whenever they received service tickets from their customers, they used Maplytics to assign the nearest technician to provide the service.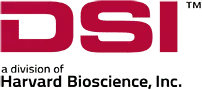 Data Sciences International used Maplytics to geographically visualize their CRM data, plan visits and provide mileage to their business activities
Data Sciences International used the capabilities of Maplytics for plotting, and visualizing data on map. Once the CRM records were plotted on a map, they performed the activities like route optimization, filter data, view travel time, etc. and much more.

Vert Bleu Uses Maplytics to Optimize Number of Visits by their Salesman and Improve Field Productivity
Vert Bleu implemented Maplytics as a solution to save time and improve their overall productivity. With multiple sales reps, they used Maplytics to optimize the number of visits made by their salesmen without any hassle.

LMC improved their on-field customer service times & gave a technology-fueled boost to their efficiency
LMC implemented Maplytics to find an efficient way to quickly visualize the distance between their customer and supplier locations. Once visualized, they also easily mapped the optimized routes and determined their travel time to each destination with just a few clicks.

ReEmployAbility is a big fan of Maplytics Auto Search on form load!
ReEmployAbility uses Maplytics Auto Search on form load feature, which has increased visibility with zero extra effort added measurable value in less than a week. Also made the search process faster & easier for users, saving hours of employee time each week.

SVMIC uses Maplytics to find near by customers with the help of Point of Interest Search (POI)
SVMIC chose Maplytics for plotting all the Dynamics 365 CRM records and seminar locations simultaneously on the map. The Radius search feature in Maplytics enabled SVMIC to easily plot professionals in 50 miles of the seminar location.
Get in Touch With Us And We'll Help Your Business