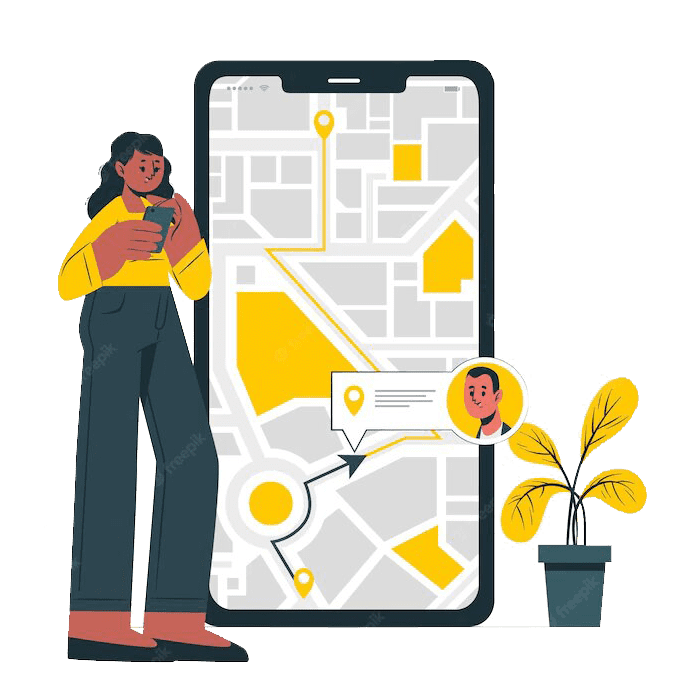 Be meeting ready and on time, use optimized paths!
Avoid traffic, tolls, highways, and reach your meeting location on time. Use Route Optimization, avoid wrong paths, be punctual, and leave a lasting impression on your clients.
A Failed to create the first impression because your sales rep was late for the meeting scheduled with the customer? Spending more time searching locations than the time spent while attending a face-to-face meeting with the client? If yes, then Maplytics is a map visualization app for your concerns, finding the best route to visit customer locations. After all, we know that he needs to achieve more without any backtracking.
It's a cakewalk when your sales rep out on field sales needs to navigate from one location to the other using the sales route planner in Dynamics 365. This 
Geo-Analytics
 module helps to optimize the route between locations of his choice even when they are far from each other and save the maps in Dynamics 365. On the other hand, it could be a route across waypoints to ensure that every location is covered within the shortest time span.
These routes can be followed using 
turn-by-turn navigation in Dynamics 365 with Google Maps
 and Waze App. 
'Avoiding highways'
 and 
'Avoiding toll roads'
 could just be another part of the game plan for route mapping in Dynamics 365.
Auto-Scheduling allows plotting way points on the map and creating an optimized automated route. You can register your default preferences for the Auto Scheduling card in the Configuration detail records to proceed and plot an automated plan on the map. This enables you to transit through the schedule over days and keep track of the appointments along with the ability to Check-In/Check-Out for these meetings/appointments. After creating the schedule on map in Dynamics 365 the manager can create the routes and activities for appointments, services activities and bookable resource bookings.
Get in Touch With Us And We'll Help Your Business