Change or Cancellation of Appointments is a routine stage in Services and Sales industries. Each of this scenario leaves the Sales Rep with spare time on their hand and you always look forward to find different ways to make optimum use of this spare time.
Previously, Maplytics users would just perform a proximity search to find the nearby records, but having to do this every time was something that we didn't want the user to do.
So, with Maplytics March 2018 release, we came up with an awesome new feature which brings the best of routing and proximity search together, and we call it 'Along the Route Search' all this within your Dynamics CRM itself.
Along the Route Search:
Earlier Maplytics users were able to do Route Optimization to get optimized routes for their appointments and if the appointment is canceled or pushed then they had to do proximity search by time or distance to find customers in the nearby area. But with Maplytics March 2018 release, users can now search for nearby customers along the route.
All user needs to do is define a value for the search and Maplytics will find all the records that fall in the defined proximity along the route itself on which they are.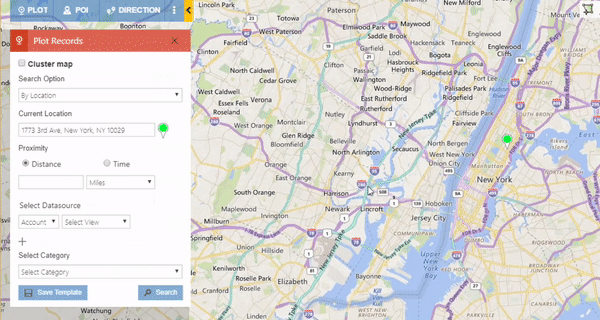 Along the Route Search on Dynamics 365 App for Phones & Tablets:
This feature has been added for Maplytics on Dynamics 365 App for Phones and Tablets as well which helps organizations to save time and increase on field productivity of sales and service reps.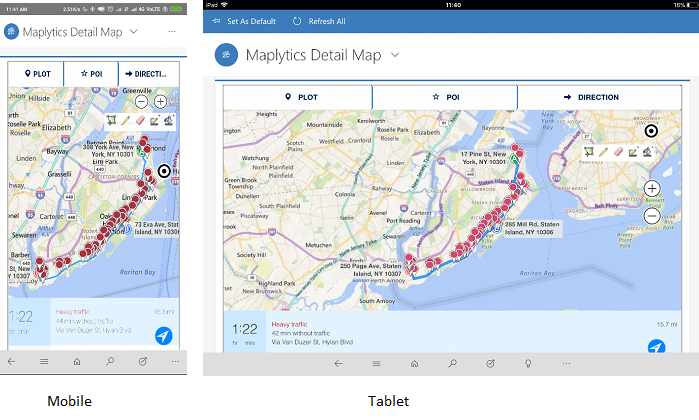 If you can't wait to get your hands on the latest features, download your 15 days free trial here.
#Happy Mapping