Radius search is one of the most used and powerful features in Maplytics, that helps user to find nearby customers, leads, prospects on the basis of distance or time. But what if the user wants to perform multiple proximity searches?
With the Maplytics March 2018 release, we have solved this problem by making proximity search even more powerful by allowing user to find Dynamics 365/CRM records in multiple proximity distance from their current location with Concentric Proximity/Radius Search.
Concentric Proximity Search:
To perform concentric proximity search user can enter up to three values, separated by a comma (,) as shown in the below image.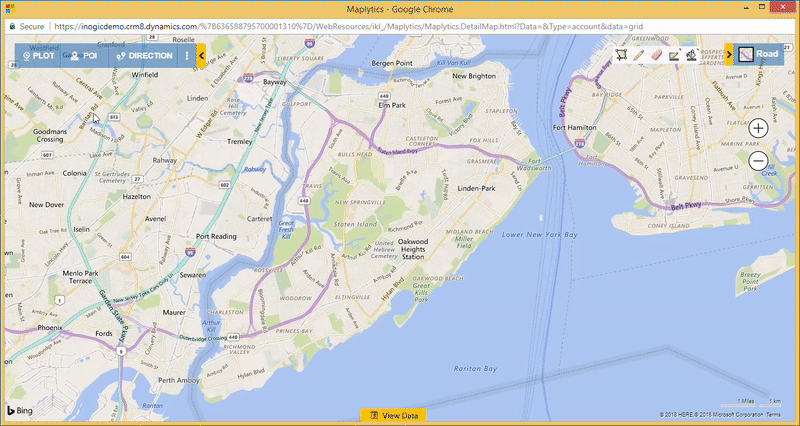 Further, a user can get summary data by clicking on a respective circle for drill-down analysis. Refer our blog to know more about Summary Card.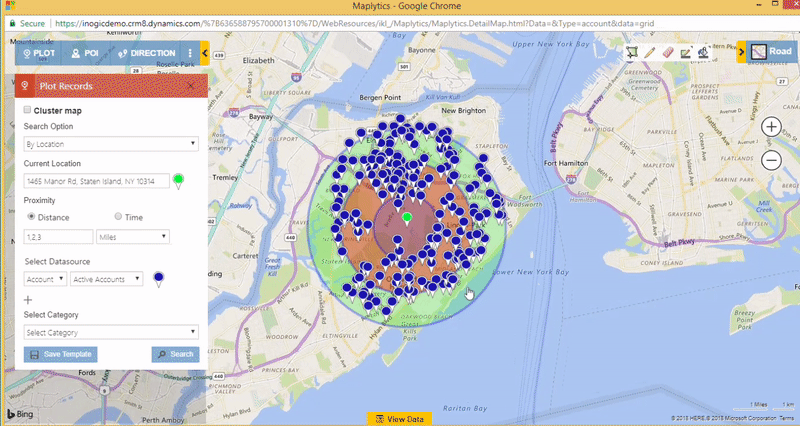 Proximity Filter:
Not just this, the user can further filter the data based on the Proximity distance and also from individual Proximity Zones by using the filters in the 'View Data; grid as seen in the image below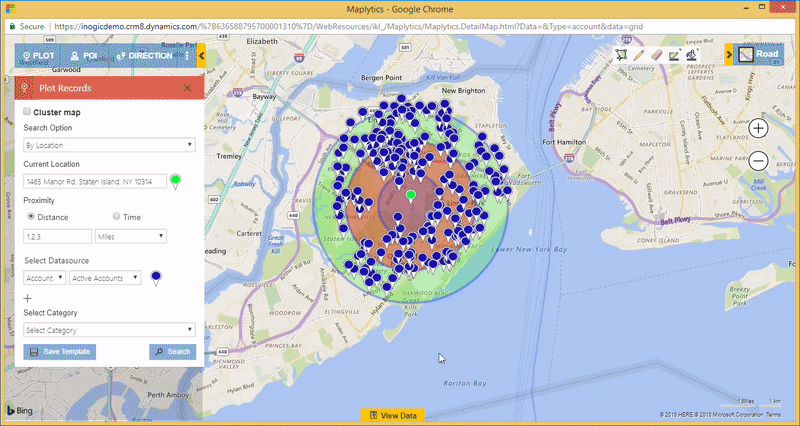 We have also added the decimal support for the Proximity Search as well. Now the user can also add decimal values with a scale of 2 for the proximity search.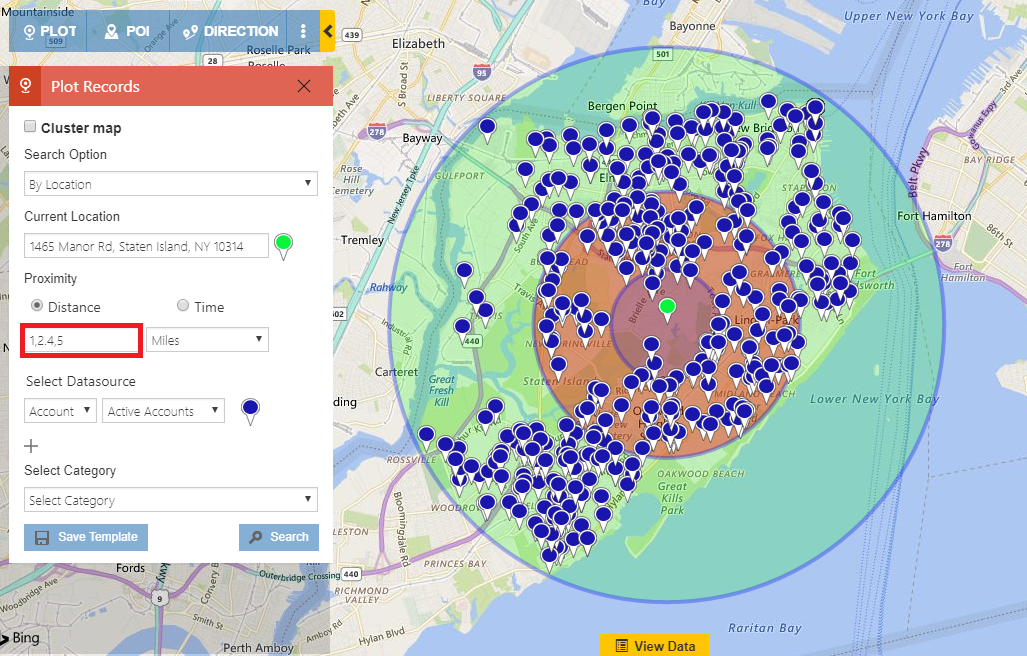 Concentric Proximity Search on Dynamics 365 App for Phones & Tablets:
Now user can also do concentric proximity search on the go using Dynamics 365 App for Phones & Tablet which helps organizations to increase field productivity.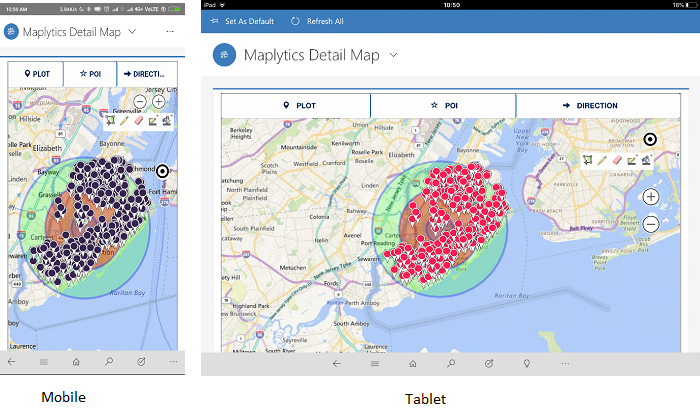 Get your FREE TRIAL today!
Happy Mapping!