In our recent posts, we have seen how Maplytics has been of great significance to the Sales and Service teams and has maneuvered its way up in the business strategy. In this post, we will further demonstrate how Maplytics has also been of aid to the marketing vertical.
As you have seen, Sales and Services team have extracted maximum benefit from Dynamics 365 CRM / PowerApps integration with maps, there has been a spike up in the ROI and businesses have made swift progress with their continued usage of Maplytics. Today we will see how our clients are gradually adapting Maplytics in their marketing strategy as well and thrown a spotlight on its another dimension that derives yet maximum productivity and have fetched many new clients.
Here, we will see how Maplytics allows users to strategize marketing campaigns in the right market. Let's assume Rhea is the marketing manager and handles the marketing department of her region. It is the last quarter and the Sales for nearby regions are tracked. The key focus is on the regions that have contributed the least revenue up till last quarter of year. Therefore the Sales and marketing team gear up and work together to reach the Sales target. Here Sales manager Sam drills down and fetches the data with Heat Map. He finds out that regions with minimum revenue and finds out Postal Code 10302, 10304 and 10305 have least revenue till the last quarter.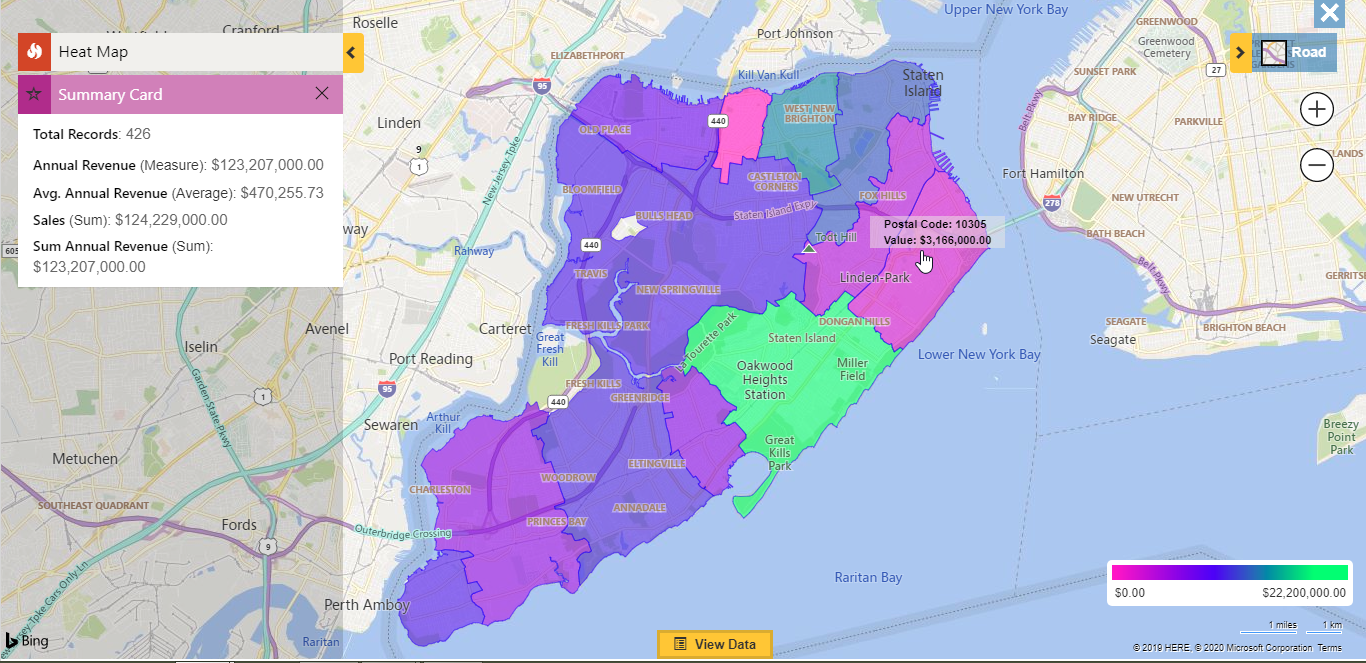 After viewing the Heat Map, Sam plots the accounts for these three postal codes to create a Marketing List that will be handled by the Marketing Team.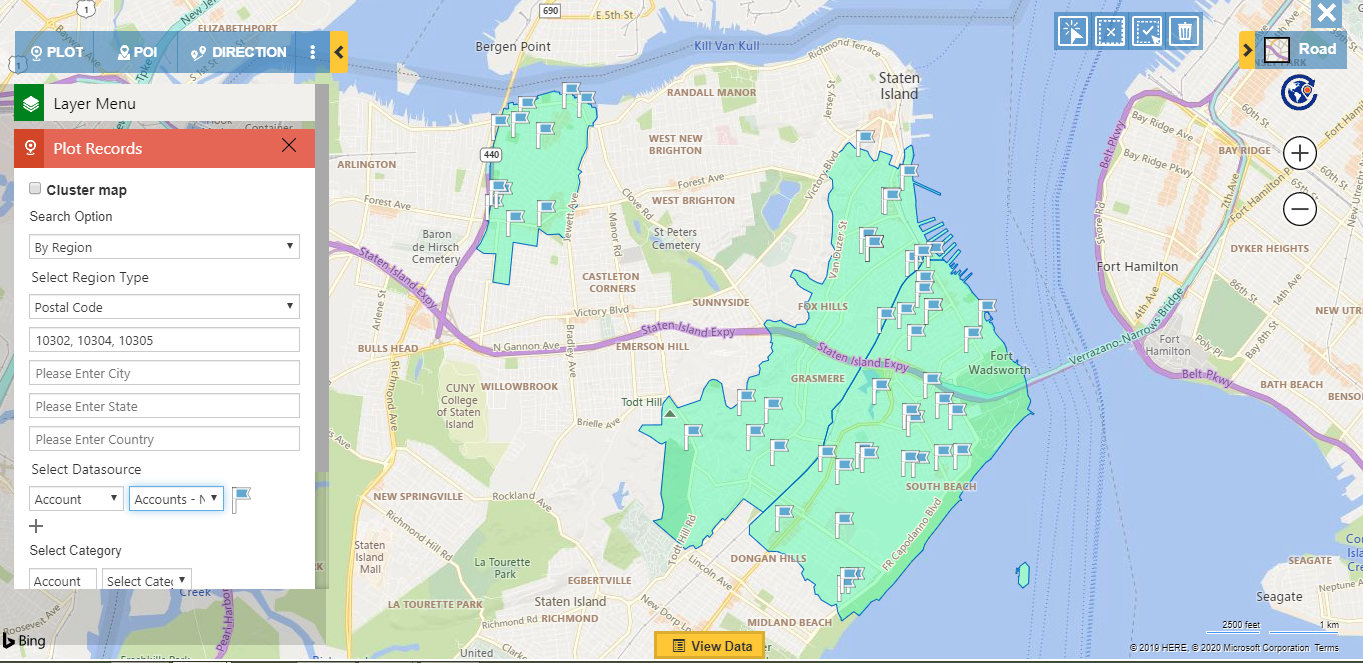 The Marketing List is named Marketing campaign for last quarter. It contains all the records in the postal codes with minimum revenue. Marketing List is created by going to Mass Actions –> Save Data in the bottom right on View Data Grid.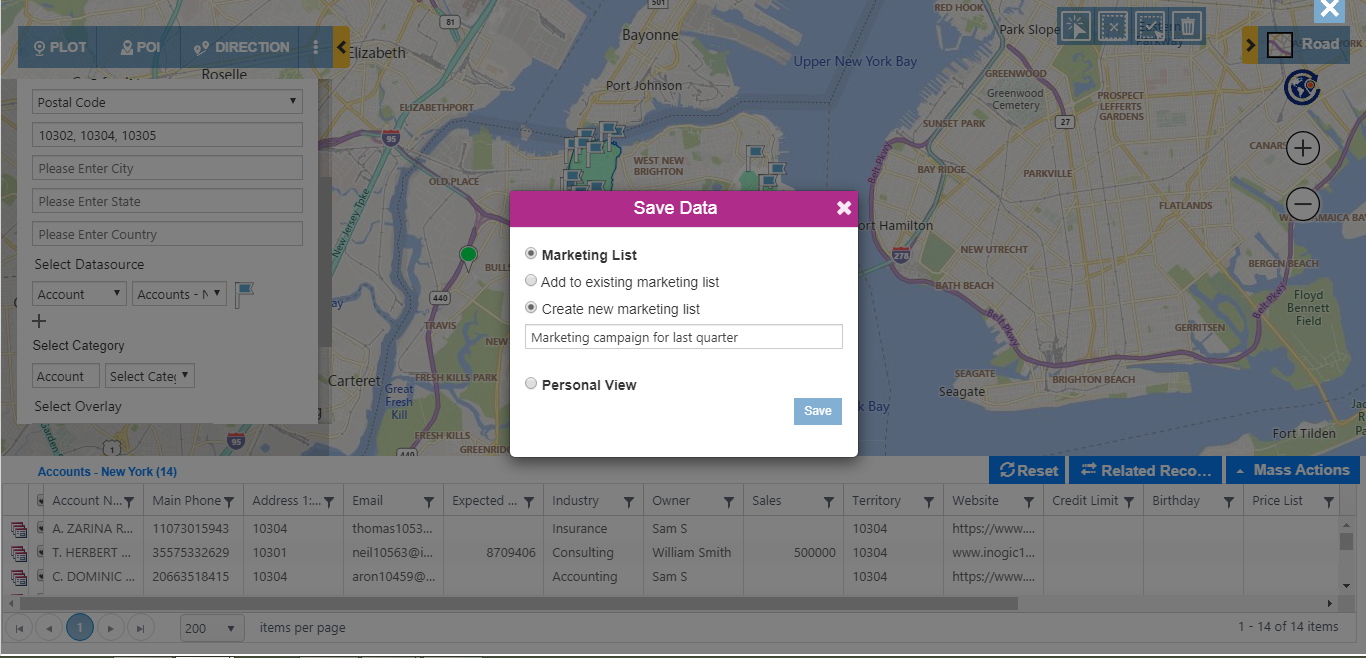 Once the Marketing List is created, Rhea plots this Marketing List on the map to visualize the records that have brought minimum revenue for the last quarter of financial year. Therefore, by using Mass Actions Rhea sends email to these accounts with a discount offered to them or fix an appointment for the Sales/Service team in case they need any assistance.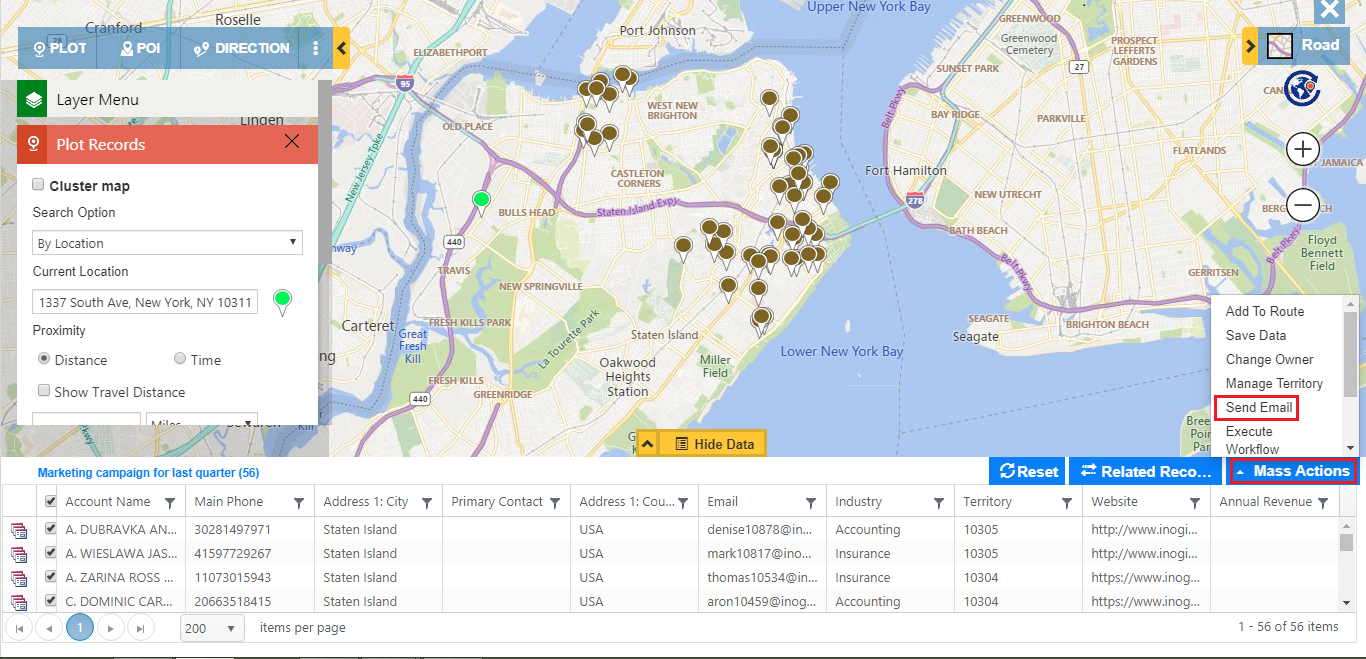 The marketing team plans to give them a personal visit at the financial year end to give personal attention to those accounts. This is where Rhea sets appointments for the accounts to pay them a personal visit and weigh why the revenue is not as much as other regions. The appointments are fixed by auto-scheduling, i.e. setting appointments over a span of days with an automated route and fixed schedule.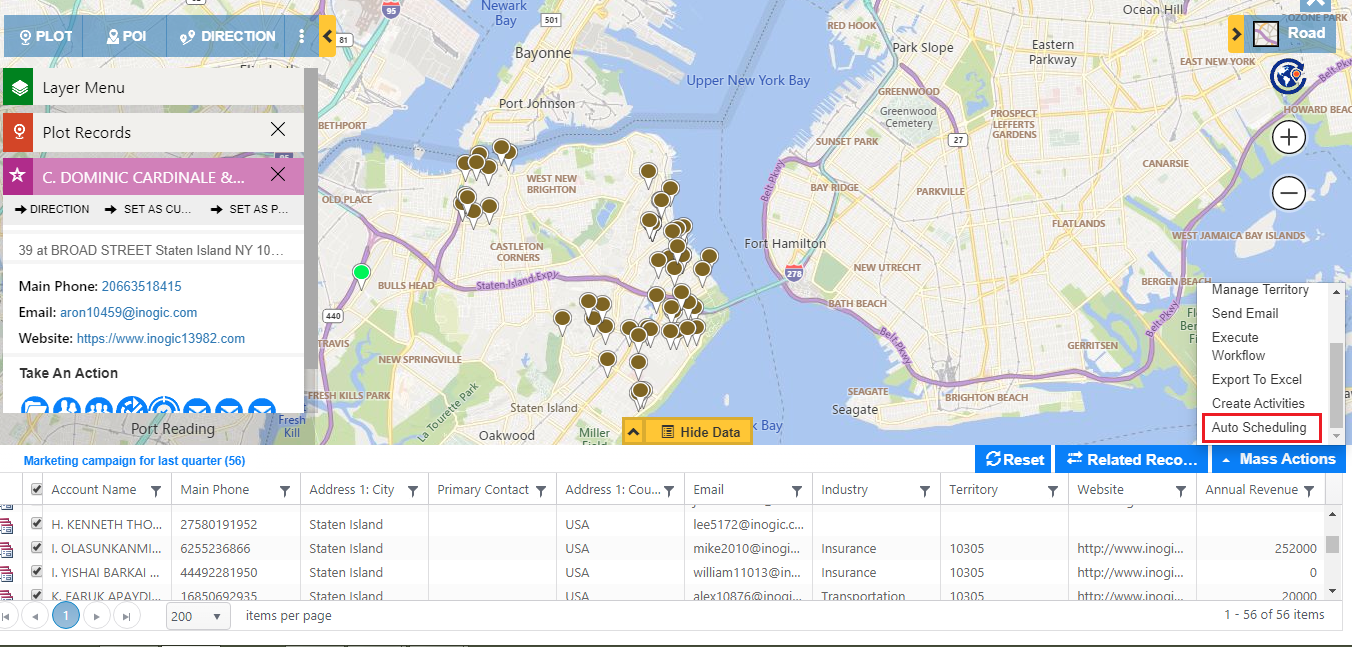 After auto-scheduling is done all the appointments for each day are plotted and met over a span of days along with the route.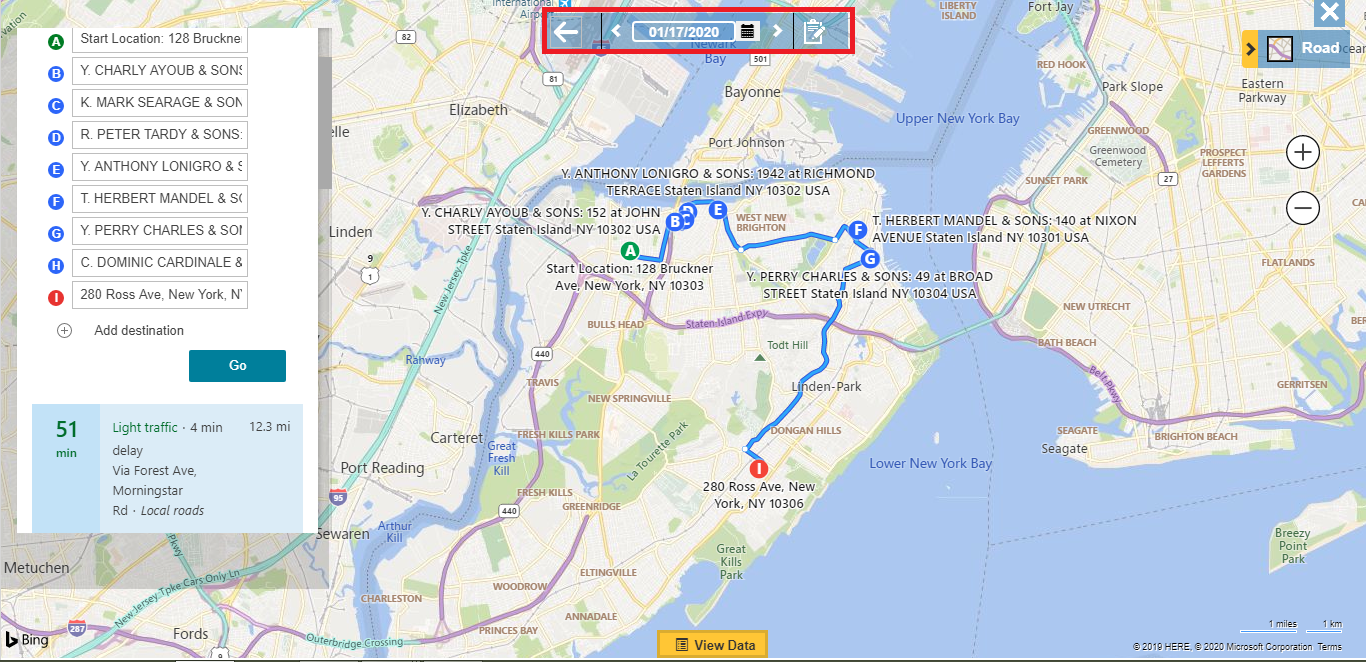 Therefore, with the united effort of the Sales and Marketing team Rhea is able to market her products well and help the Sales team to bring more clients or upgrade the existing clients.
This was just one use case of Maplytics, in order to go through more use cases visit our blog section.
You can also download the solution for a free trial of 15 days from Website or Microsoft AppSource.
Happy Mapping!