As the wave of location intelligence is growing in the direction of extracting location component of any given data, businesses have been able to locate their stakeholders on map more accurately. By being able to find out where the clients and leads are on map, businesses are able to deliver better services and fetch quality clients for the organization with the help of Dynamics 365. It not just drives sales, but also extracts maximum benefit for the service industry. For instance, say an organization is trying to locate its client base on map so that it can visualize where maximum clients come from and strategize accordingly to drive their sales reps. We will delve deep and visualize how it has enabled the stakeholders to spearhead in the direction of improving financial services.
Maplytics has successfully enabled organizations to drive sales reps to meet the appointments at the right place, at the right time. With the help of correct strategies, reps have been able to grow businesses meticulously and design a lucrative business model.
For building a model for financial services that is multiplying on its own, Dynamics 365 plays a crucial role. Maplytics has plotted this Dynamics 365 data on map and extracted maximum benefit out of it. Financial assets are not tangible products but rather they are abstract commodities that fluctuate as per market. Here financial advisors are of great relief to the clients. These advisors of any financial service organization like bank, insurance, etc. visit clients and guide them about the rate of stocks, bonds, mortgage loans, real estate or insurance policies. The financial advisors therefore, act in a way as sales reps for an organization.
Maplytics helps in plotting this data directly on map and visualize various modes of diversifying the business. Here are few modes by which the financial advisors are able to fetch maximum business to organization:
Mortgages
In today's era most of the financial advisors for any bank visit the clients at their locations. In case a mortgage is required, the advisor is able to guide the stakeholder the amount of loan payable to the stakeholder based on the price of real-estate in their area. Also, the bank can visualize which areas have the scope of growth with Heat Map with the help of analyising relative performance of areas. Therefore, they can offer the clients an opportunity to take loans at lower interest rates to help them with their requirement of the suitable real estate property and improve existing client relationships. The advisors can meet the clients by following the optimized routes with redirection to Google Maps and Waze app on map with appointment planner and therefore, improve their performance.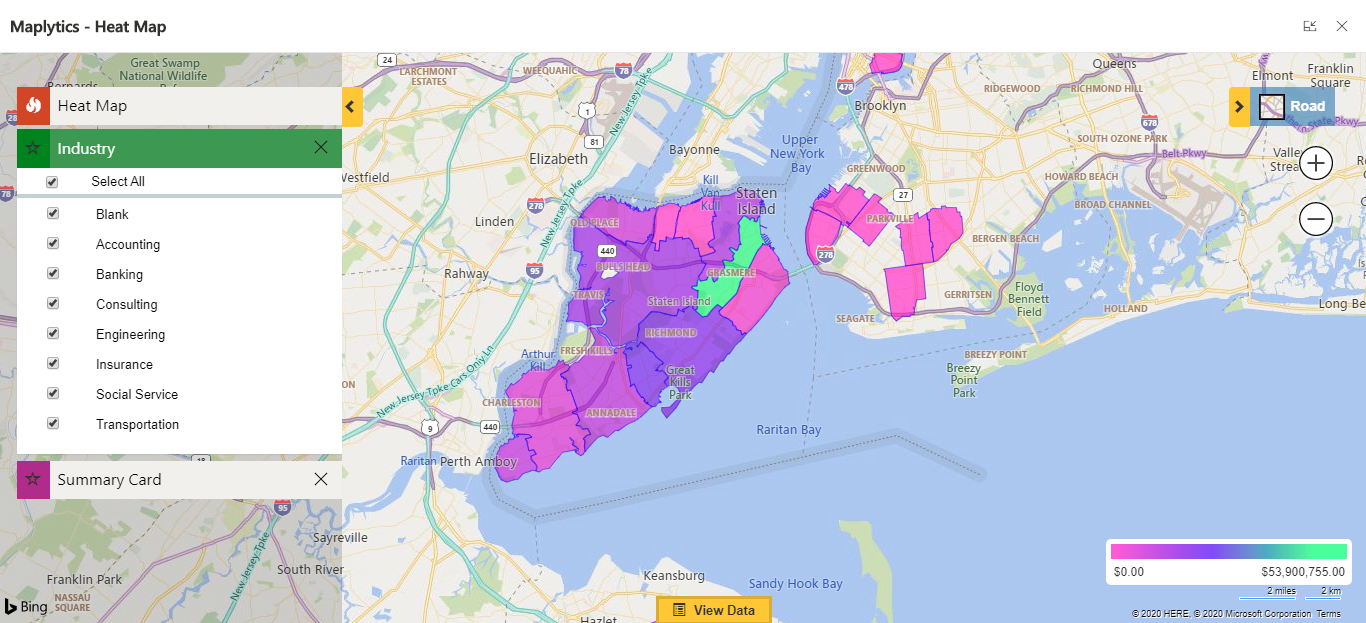 Insurance Policies
Viewing the demographic conditions with the help of using their own Census Data allows sales reps to target the right clients with right policies. A relative analysis can also be made with the help of visualizing which territories are buying which type of policies. Therefore, it can shed an insight into which areas need to be targeted with offers and marketing campaigns to raise the number of policies.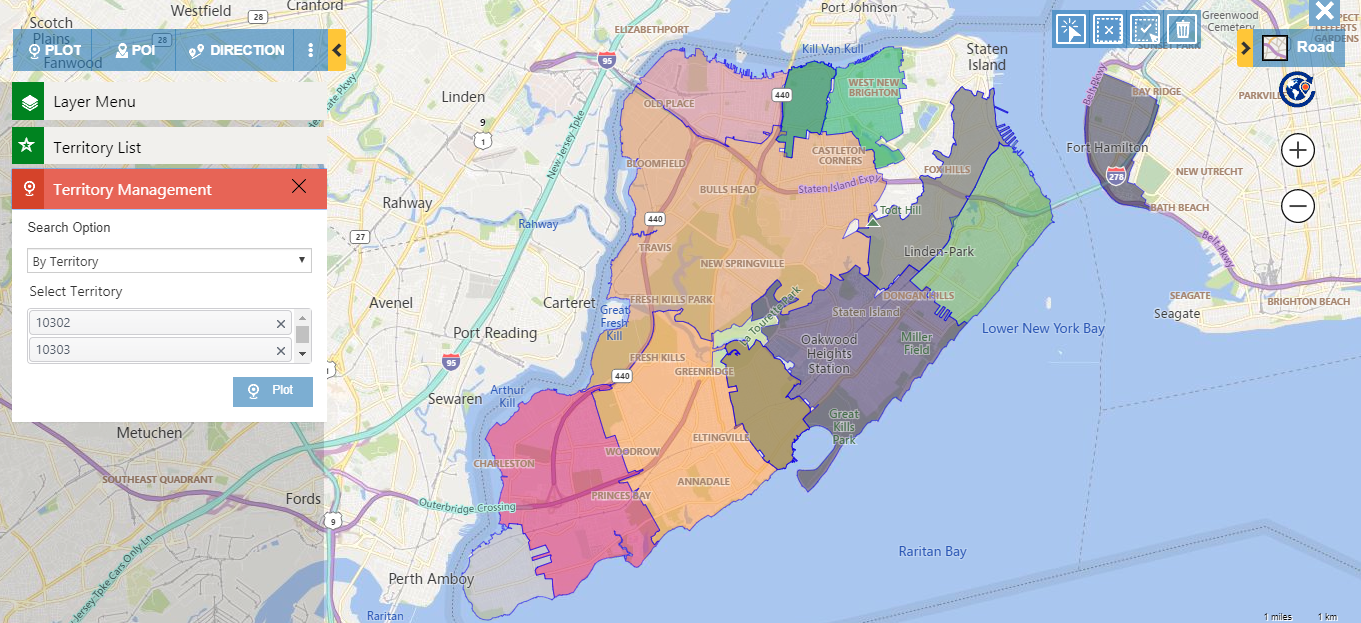 Mutual Funds
The financial advisors can offer maximum insight to the policyholders to invest in mutual funds. They can follow an optimized route to meet maximum number of clients each day and improve their Sales performance. With the help of Radius Search the advisors can view clients in targeted radius. Then after, the managers can analyze territories and evaluate which regions need to be targeted to improve Sales.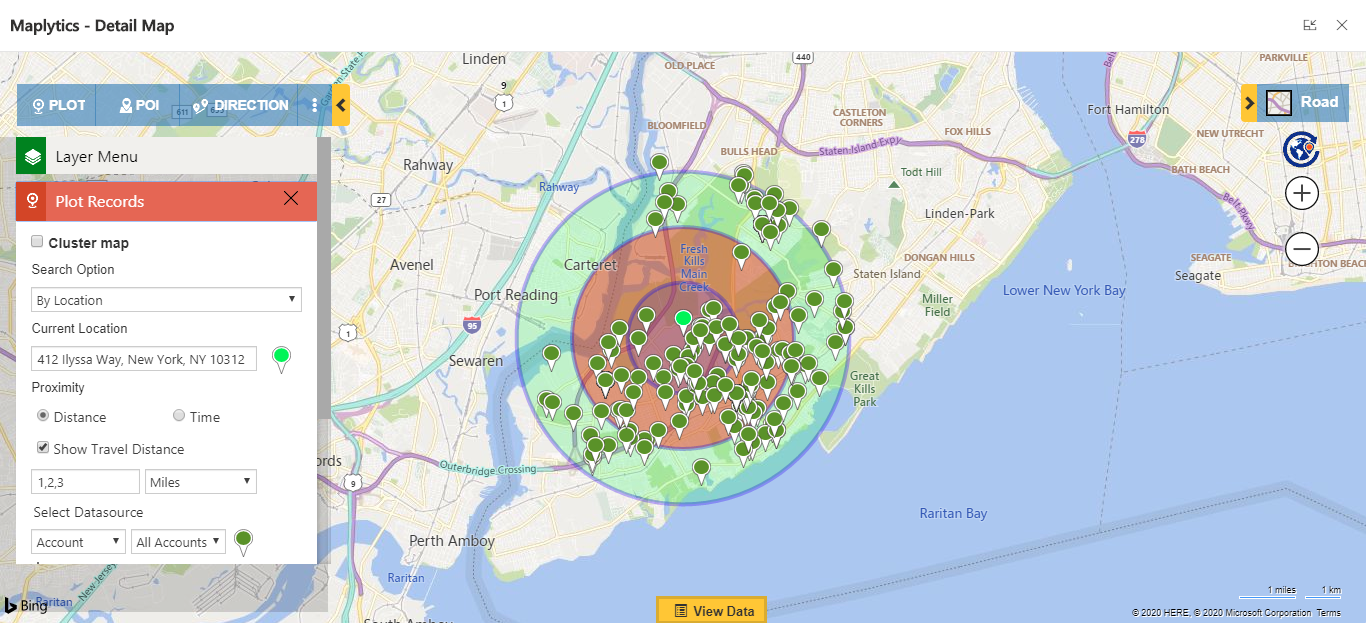 Therefore, you have seen how by visualizing and analyzing Dynamics 365 CRM data on map with the help of Maplytics, how financial service organizations can take their businesses to another level.
In case you need any assistance with your financial service organization or for any other mapping requirement, drop a mail at crm@inogic.com.
With this app Certified for Microsoft Dynamics, you will be able redefine your business structure and experience an overall hike in ROI. Download the solution for a free trial of 15 days from website or Microsoft AppSource.
Till then Happy Mapping!