In our previous posts you have been acquainted with the newly added PCF Controls in Maplytics. PCF stands for PowerApps Component Framework that can be added to the record form or grid to visualize the respective records on the map. These are the custom controls which will enhance the user experience while working with entity views and individual records. Let's have a quick walk through on the three PCF Controls released till now while we work on more.
You can add this control to any record form within a 'Single Line of Text' field. This will enable you to view a map which will show the record plotted on the map based on the address in the record. You can also view the Address and geo-coordinates of the record just by hovering on the plotted pushpin.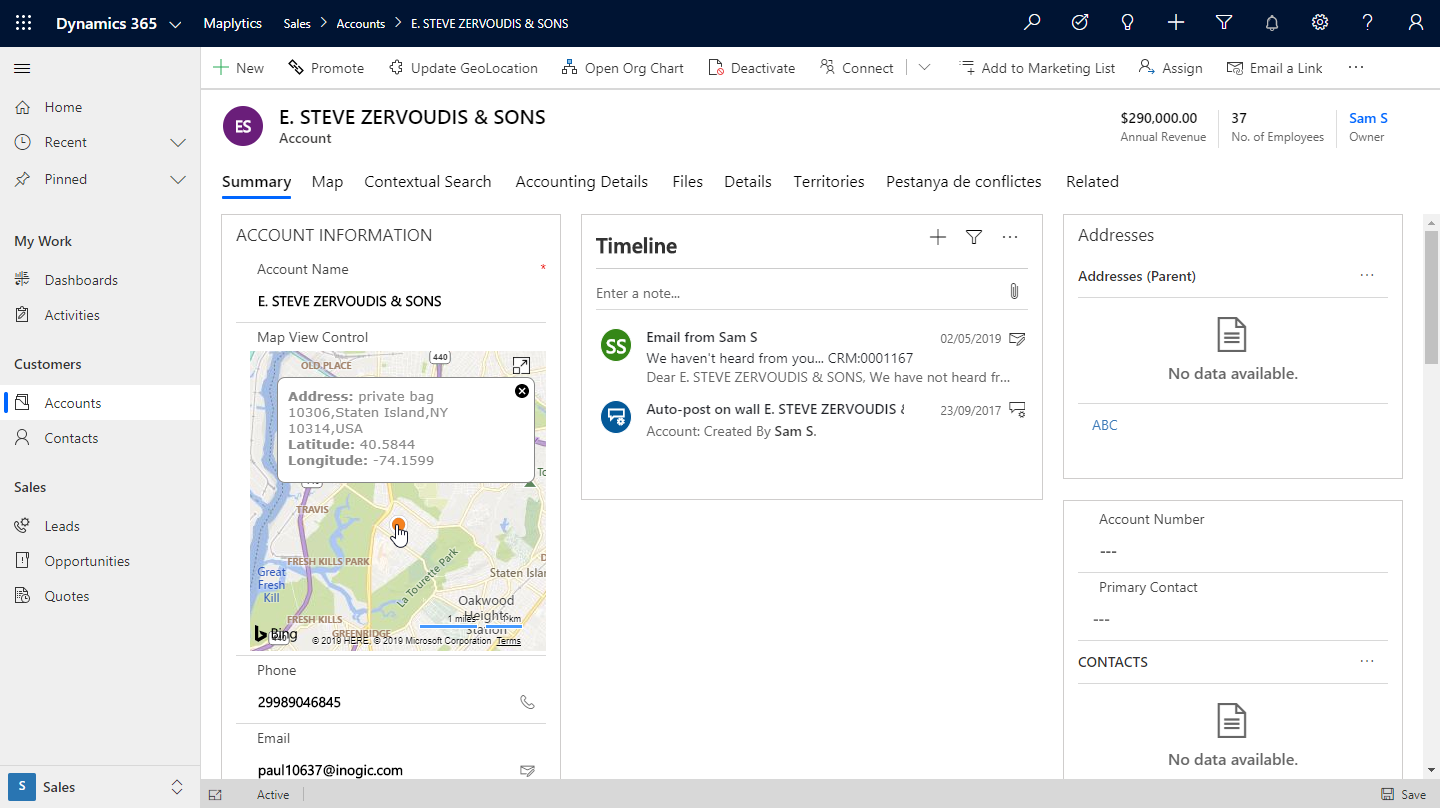 The geographical visualization makes it easier for you to work on Dynamics 365 CRM records.
You can add this control to any record form on any of the fields with the Data type 'Single Line of Text' and view the respective record plotted on the map. Further you can also modify the plotted location of the record. All you have to do is to simply drag the pushpin around and drop it on the required location and click on update button to update the new Address and the geo-coordinates for the record.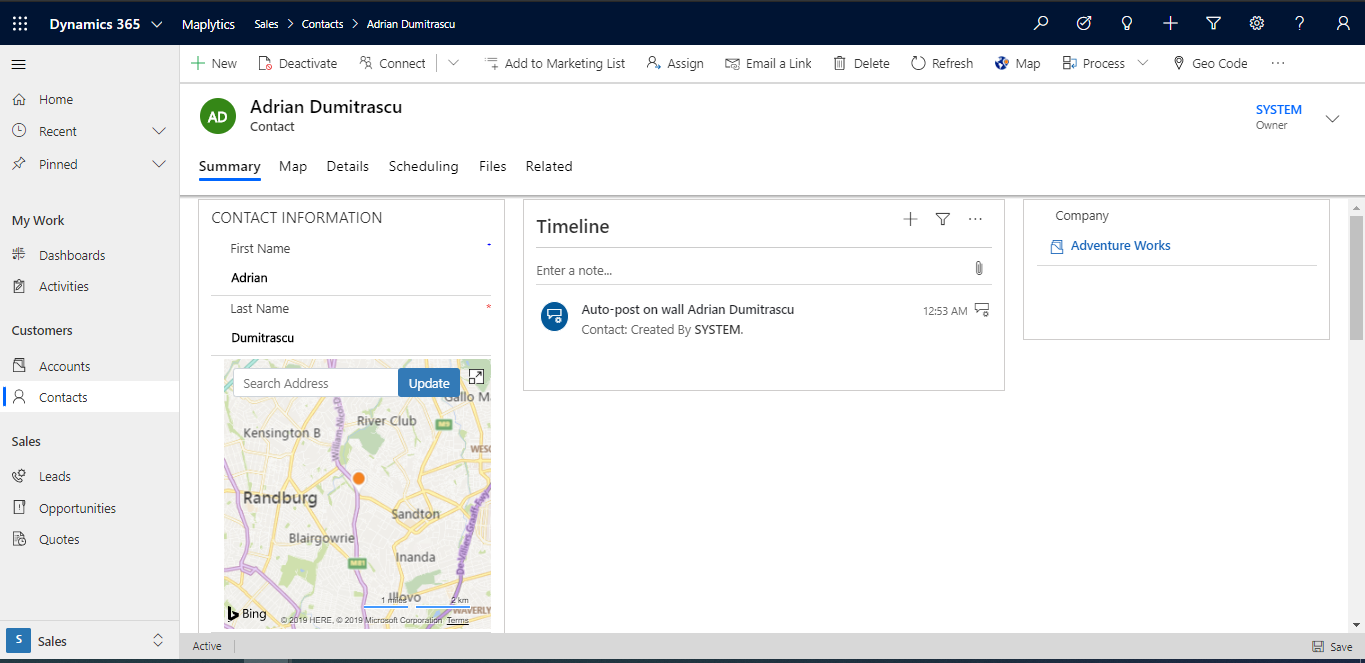 Moreover, you can also manually update the address by typing address in the space provided and clicking on update. With this control you not only visualize the record right on the record form but also update the address and the latitude/longitude values as per the requirement.
This control will help you to visualize records within the view or sub-grid on map right on the same page. You can view the record information just by hovering on the pushpins and highlight necessary records by clicking on the pushpins. You can also customize the record details that is to be displayed on the hover. To customize it, you can go to the entity map of the respective entity and add or remove information for the hover within the entity map. You can also open records easily – just right-click on any pushpin.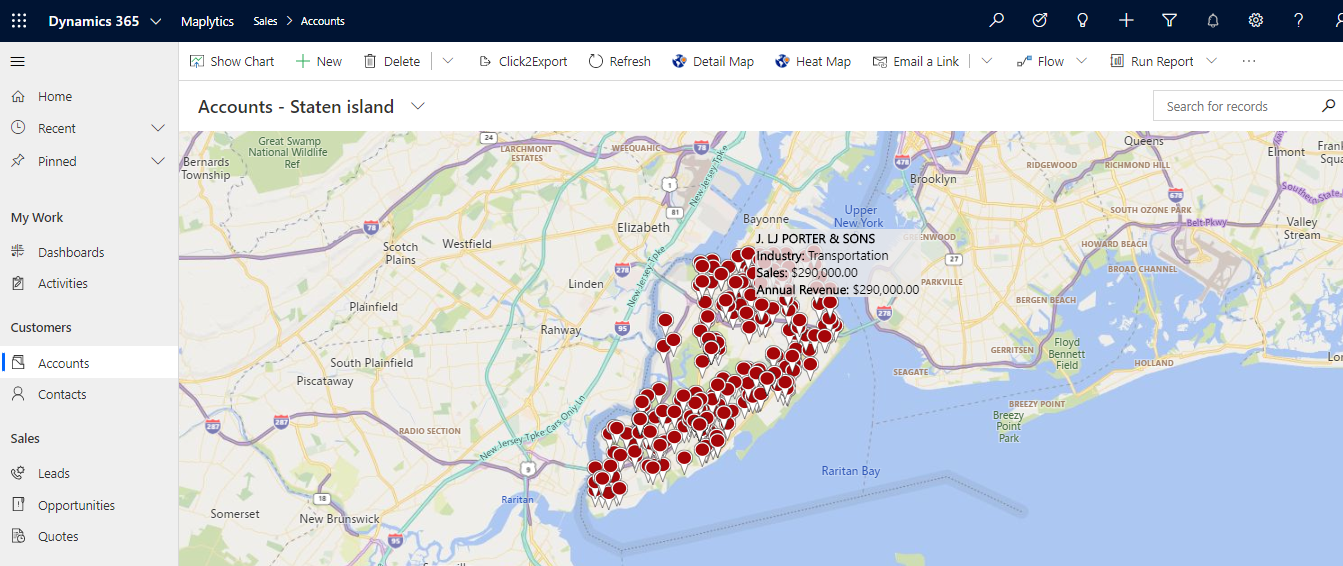 Thus, these newly added PCF controls has made Maplytics more formidable thereby ensuring increased productivity and efficiency for Dynamics 365 CRM and PowerApps users.
Keep visiting for more posts on PCF Controls and its configuration.