Field Service reps and Sales Persons on the go are often stuck in a situation where they want to find all the leads/accounts in the nearby area based on travel time. No one wants to arrive late to an appointment/service request with a customer. Maplytics Jan 2017 release has incorporated a new Time Based Search feature so you can stay organized with apt Appointment Planning from within your Microsoft Dynamics CRM. Users can now find all the accounts, which are in 'x' minutes of their driving time!
Let us see how you can use Time Based Search using Maplytics in Dynamics 365/CRM:
1.Go to Detail Map > Plot > Set Current Location as shown in the screenshot below;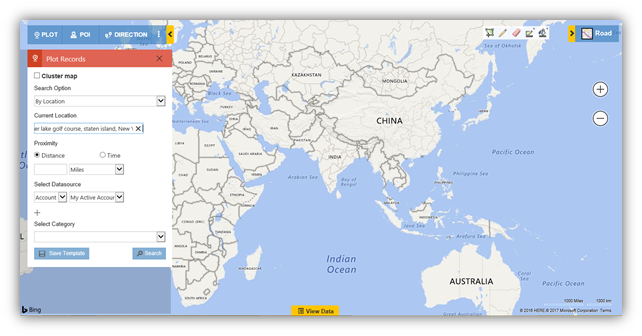 2.Here, the user has two options to select the proximity – Distance or Time. Select 'Time'.
In this example, we are going to find all 'My Active Accounts' within 20 minutes of driving time around my current location. Users can further opt for traffic option while performing a proximity search.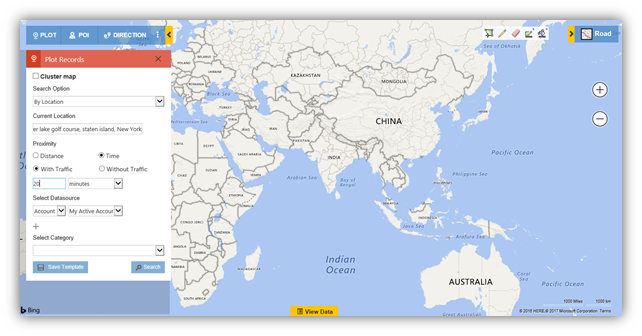 3.Result of the search is as shown below. If you hover on any particular pushpin (CRM Record), it will indicate the travel time from the current location.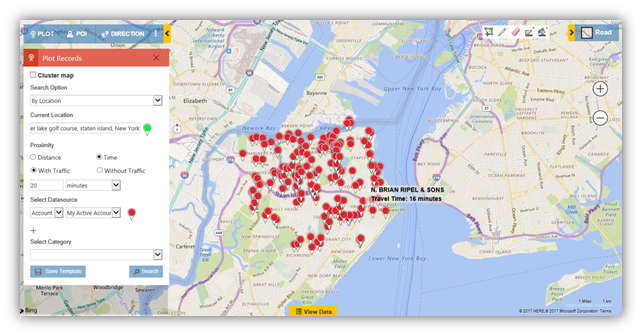 Note: Time Based Search is a complex process and it can take some time to execute. It is advisable to use this on smaller number of records, for example around 500 records.
Schedule your appointments based on travel time and never be late to any appointment with Time Based Search in Maplytics, your favourite map integration solution for Dynamics 365!
Give it a try. Download Trial from our Website or AppSource.