In one of our previous blogs we saw how we can use the Alignment tool to achieve balanced territories in Maplytics within your Dynamics CRM. While creating territories, many times we come across with some regions that are shared with many other bigger regions. For example, there are many postal codes that are often shared with many counties. In such cases, there might be a need to divide such postal codes into two or more required parts so as to assign them to different salespersons. In our latest October18 release, we have introduced Shape operations in the Detail map. With the help of Shape operations user can perform Binary operations on the shapes drawn on the map. While using the plot functions or the Territory management user can select the drawn shapes and perform the following binary operations on them:
Difference
Intersection
Union
Union Aggregate
Disjunctive union
Let's take an example of the Postal code 12303 in USA. This postal code is shared with two counties, Schenectady and Albany. If the user is creating territories based on different Postal codes, here, based on the two counties, the user can divide the Postal code into two parts. In the screenshot below, we can see the Postal code 12303 plotted on the map. We can easily see that the Postal code is divided by the County line road, which means that the Postal code is shared with both of the Counties Schenectady and Albany.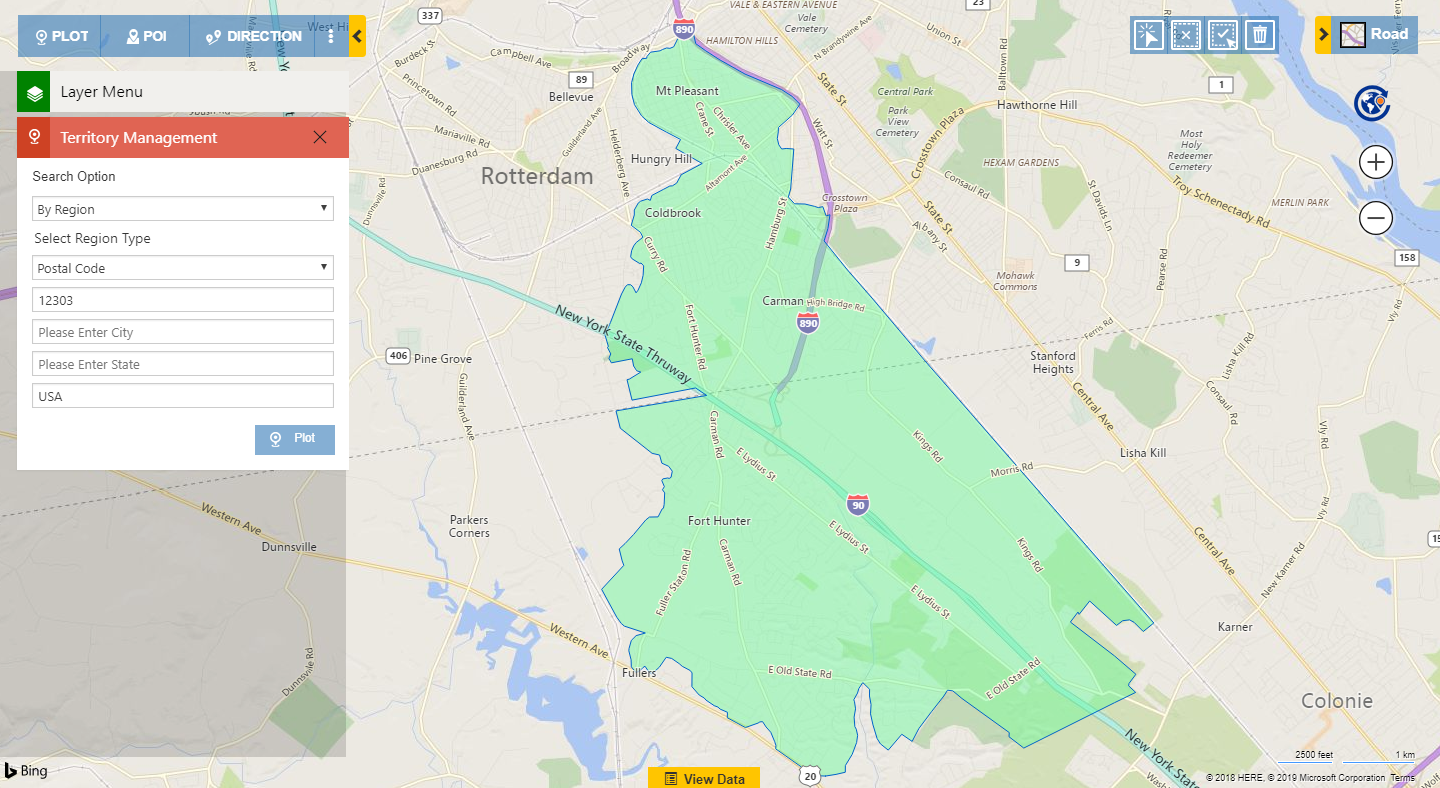 Now user can easily create a division in this Postal code using the Drawing tool. The user can use the Polygon option from the Drawing tool to provide a mark to divide the region into two parts as shown in the screenshot below.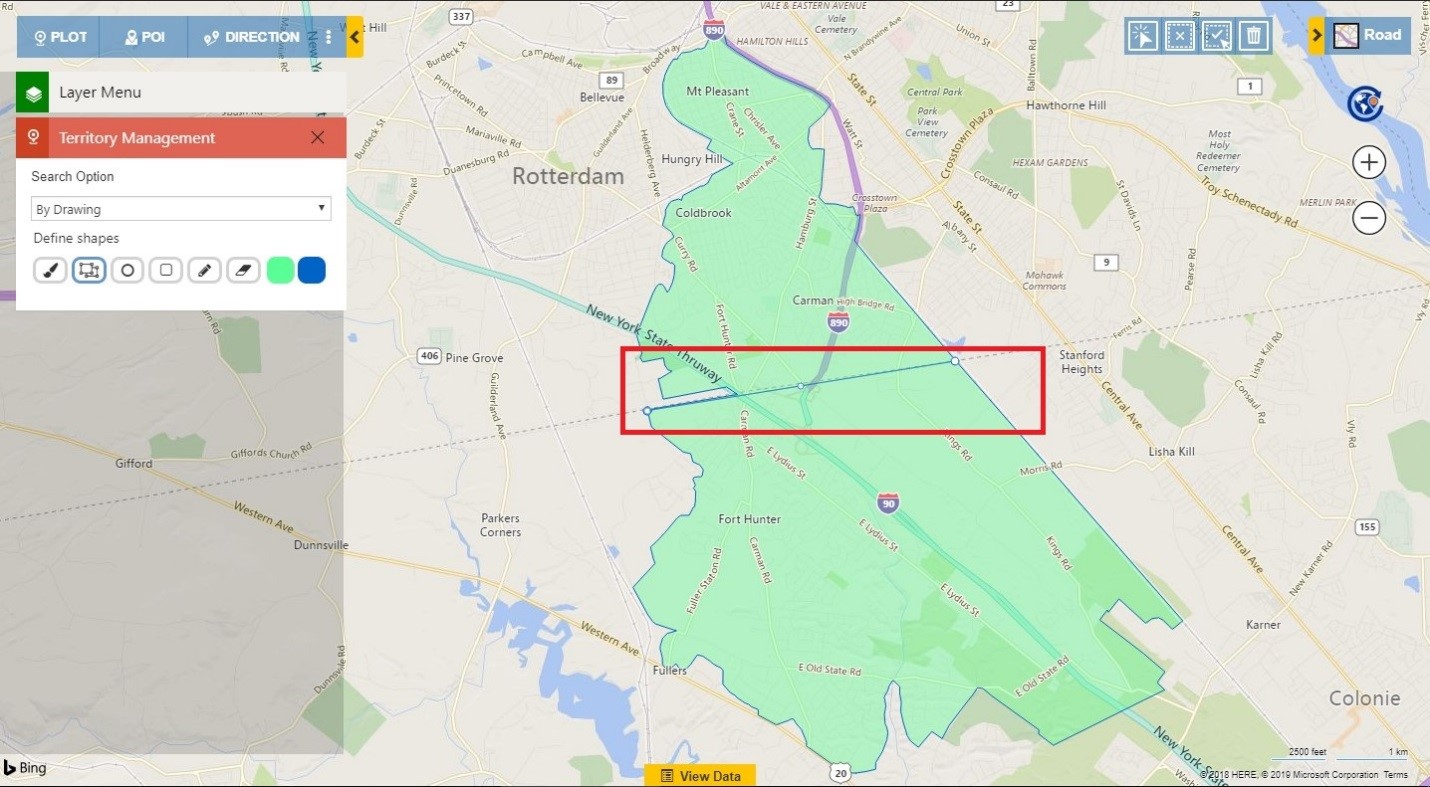 User can select the division created and the region as shown in the screenshot below so as to perform a Shape operation over it. Now user can right click on the select region and perform the Shape operation of "Difference"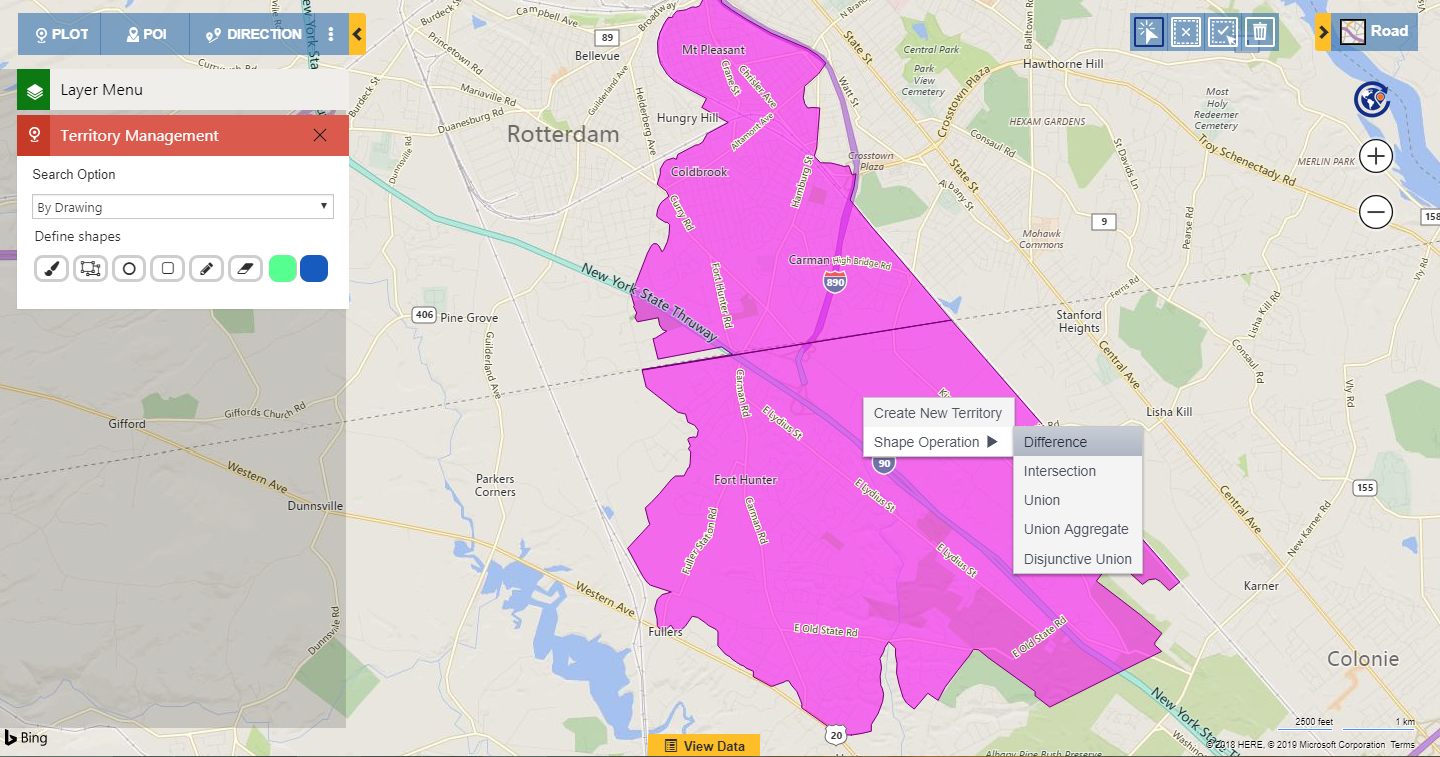 The difference operation will divide the Postal code into two parts as required.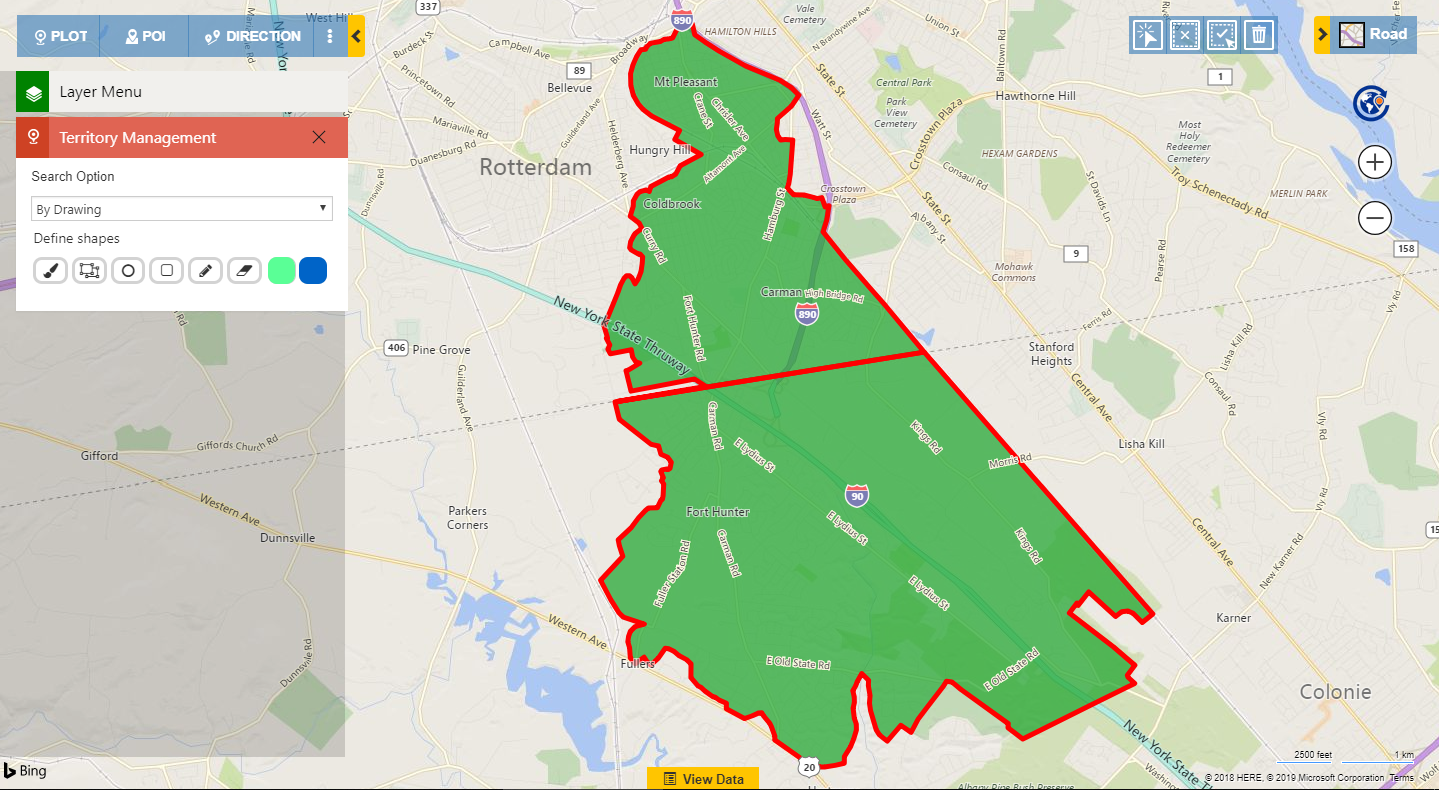 Now user can choose the selection tool from the Alignment tool and select one of the parts so as to create a territory out of it.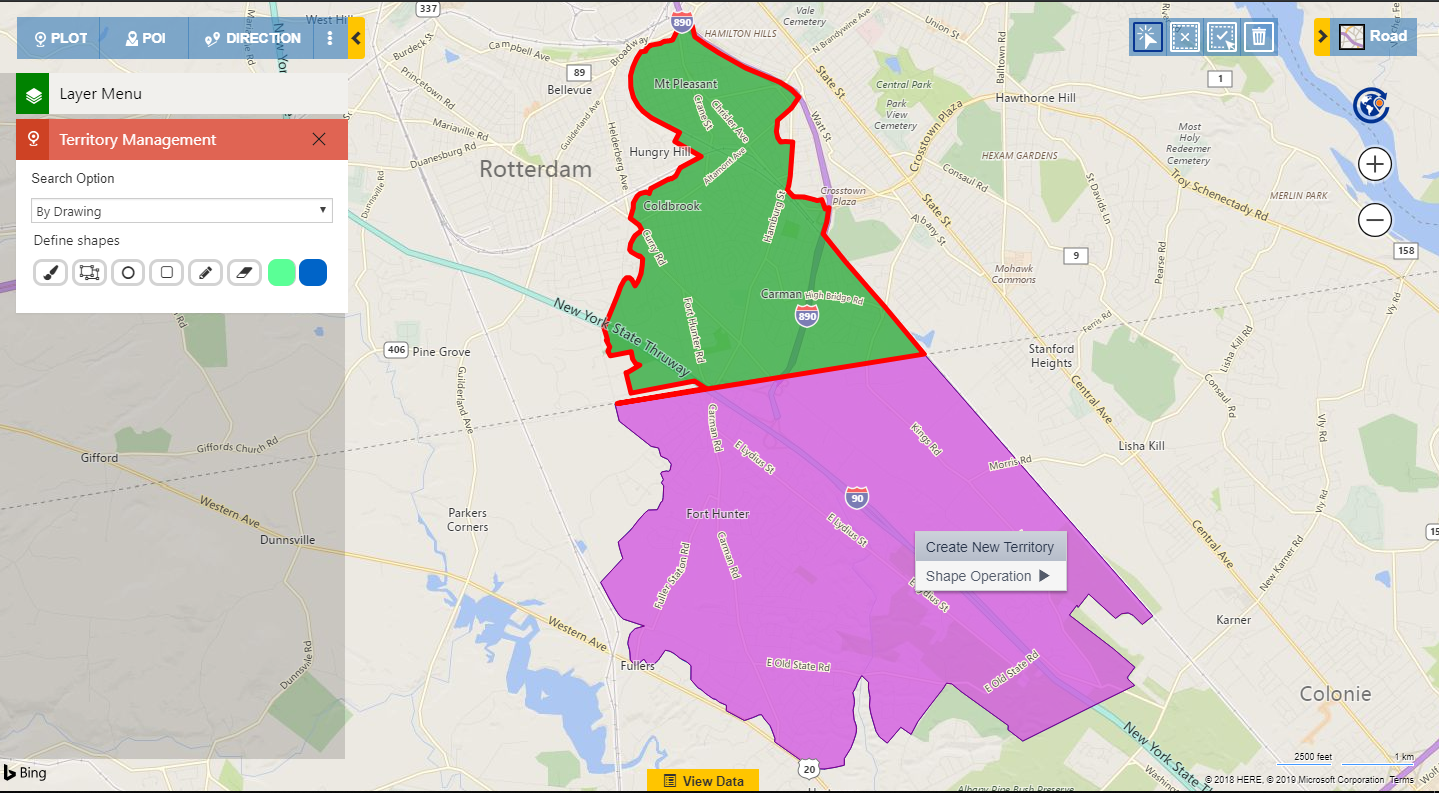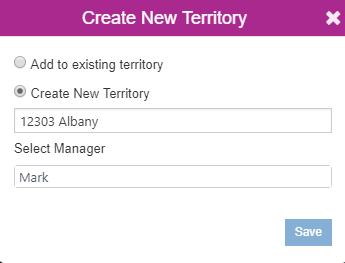 Likewise, user can select the part as well, create a territory and assign it to the required sales person. After creating the two territories it will show the territories in two different colors.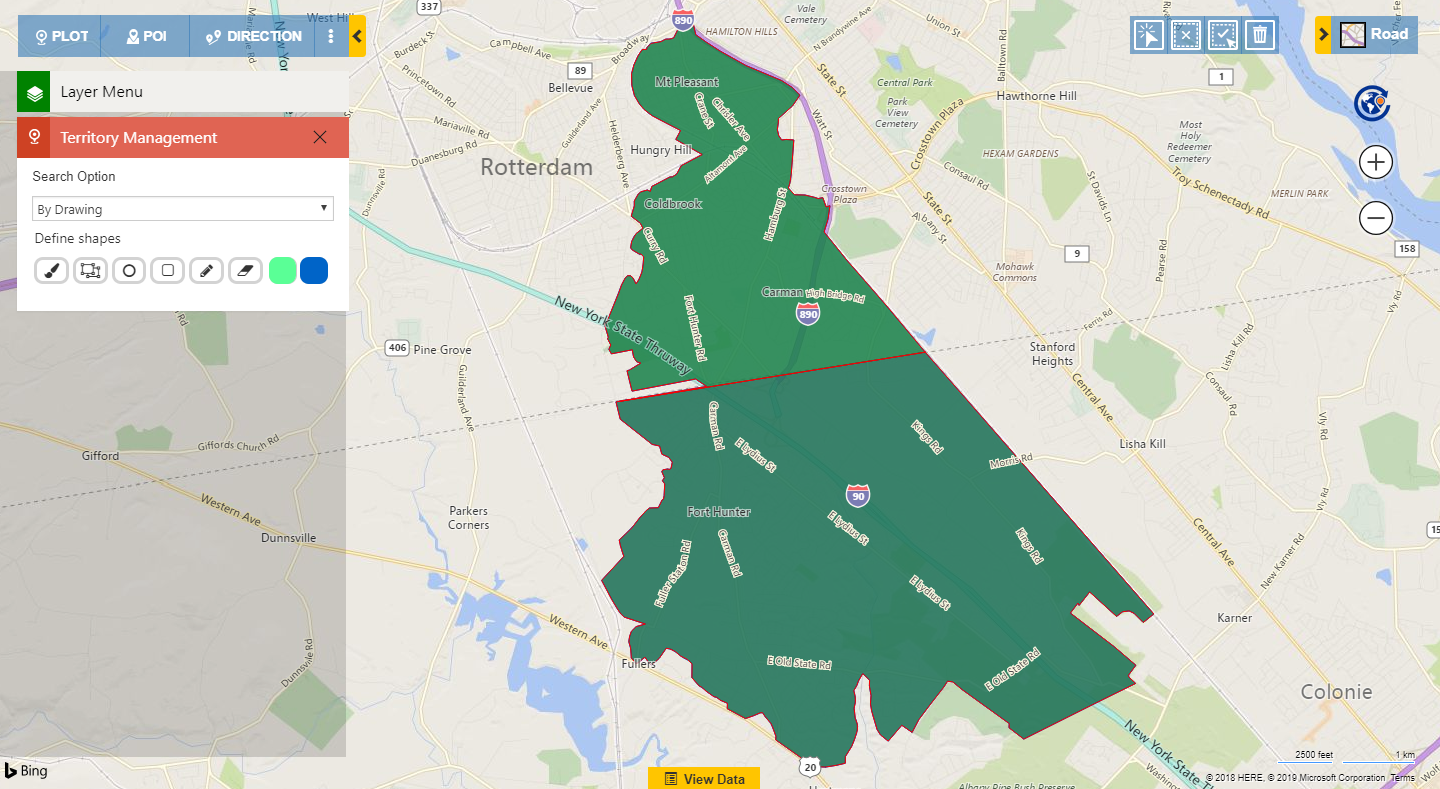 This way it's very easy to select the shapes on the map and perform various Binary operations in order to achieve the required region. This makes Territory management process even more advanced in order to achieve the right distribution of load on the Sales team.
Some more helpful posts on how you can plan Territory Management on Maps within Dynamics 365 CRM
Analyse multiple layers of data using Overlay feature
Analyze and align territories to achieve right territory distribution
Install Maplytics today to explore the Binary operations. Check out our page to know more about the latest functionalities introduced into Maplytics: https://www.maplytics.com/blog/
Connect with us at crm@inogic.com