It was four days before Christmas break and Tom was busy striking out things from his Task List whilst whistling Christmas Carols. He was wrapping up the last-minute tasks and scheduling things for January before the workplace would shut down for the Holidays.
Tisha and Noa too were busy finishing their tasks at the other end of the cubicle. Hearing Tom whistling, Tisha started humming the tunes, and then they all started chiming in together. It was a pleasant atmosphere when Veer a colleague of theirs started asking them about their favorite Christmas Memories. Having grown up in a different culture, Veer wasn't very well versed with the Christmas traditions and so he was intrigued to know more about their Holidays!
"My life revolves around food and my memories also revolve around it!", gleefully stated Noa. "My memories started from 'Thanksgiving' when granny used to soak dry fruits in wine and store it away for a month to bake the perfect plum cake for Christmas. I used to wait patiently every day since then to open the container and smell the magic of Christmas. 3 days before Christmas I used to help my mum, granny, and the other ladies of the house with making cookies, frosting them, making delicious stuffings for the Christmas Day foods, marzipans, chocolate and caramel coated popcorns, and whatnot! I was the only guy in the family stationed in the kitchen all day long enjoying the process of creating delicious gold. I would confess, my older brothers used to mock me for it, but they did accept that I was a great cook and loved my fusion recipes", he concluded with a bright smile and a hint of pride. "Wow I could just imagine you working with your granny in the kitchen right now having heard your detailed version", Veer added excitedly.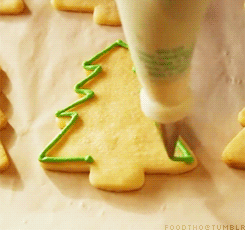 "I loved eating food but hated cooking it, and still do", gushed Tisha. "I was the outdoorsy type always, so shopping, and decorating was my responsibility. I still remember my mom wanted a specific variety of rosemary for her Shepard's Pie and we were not getting it anywhere around our towns. One morning I drove 6 towns away to a friend's cousin's place who had managed to save some for us from the local market. It took me an entire day to find my way, go and return but that smile on my mom's face after smelling the herb made it all worthwhile", she concluded happily. "Wish you had Maplytics back then, at least your travel time would have cut down with optimized routes", joked Veer. "Ah, of course! Or maybe I would have been able to trace it to a nearer store or market using the POI locations and some calling on my part and could have skipped the travel completely", Tisha pointed out and they all had a hearty laugh.
"Being an artist, I was also responsible for the decorations of two houses, my parents' and grandparents' from the paternal side. I used to be obsessed with it. I used to start creating blueprints since Thanksgiving as it gave me time to buy things, hunt rare things down from nearby towns, and also follow all the trends for the season thoroughly, chipped in Tom. "Trends? Trends for what?", asked Veer confused. "Christmas decoration trends. My city used to go crazy and overboard with the decorations and it used to be a cut-throat battle among the houses to be the best!", Tom cleared. "Wow! This sounds so thrilling and fun", Veer said not being able to hold back his excitement. "It was. We have done everything from having a huge fresh Christmas Tree in our garden to a moving Santa on our porch, a sled with moving Reindeer in our driveway, a house decorated with lights from head to toe, and a lot more!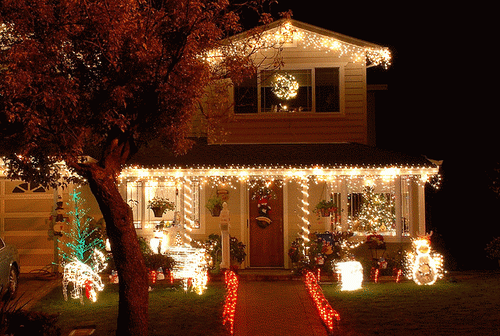 I remember once during my high school senior year; we did not have white Christmas and everybody was sad. My grandpa, bless his soul, arranged a fake snow machine for a few houses including ours and we had a snow show at night for everybody in the community. Those machines were a lot expensive but giving is the spirit of Christmas and he gave smiles that year!", Tom added emotionally.
"Giving truly is the spirit of Christmas, my neighbors too believed in it. They used to take me along with them to a shelter home near us on the day of Christmas", remembered Veer. "We used to help in serving festive food to the homeless inmates of that shelter. They used to bless us so much and their smiles had our hearts. I used to love giving gifts with my neighbor's kids to the homeless kids at that shelter home. We used to play with them as well. When I think now, I feel, if I had Maplytics then, I would have given it to my neighbor and he would have taken us to help more kids at more such shelter homes in the proximity of our area", he added and all of them agreed in unison.
Listening to the bright and wonderful memories of Christmas from Tom, Noa, Tisha, and Veer, we are pretty sure you too must have recollected your favorite Christmas memory. Hope you all enjoyed reliving it with them and us. We are sure you had fun reading how our star performers used Maplytics throughout the month for unimaginable things such as Christmas Shopping, Entertainment, Planning vacations, etc. Pretty sure it motivated you to look into Maplytics very closely and try it out for your business. Do write to us at crm@inogic.com to satisfy this curiosity with a live demo or a 15-day free trial after the holidays.
Until then, from me to you, from us to yours, from the stars to the flowers, warmest wishes for the Holidays. Collect too many sweet Christmas memories with your family and friends and have a blissful New Year full of new opportunities ahead and do stay safe!
Feliz Navidad y un Prospero Año Nuevo!