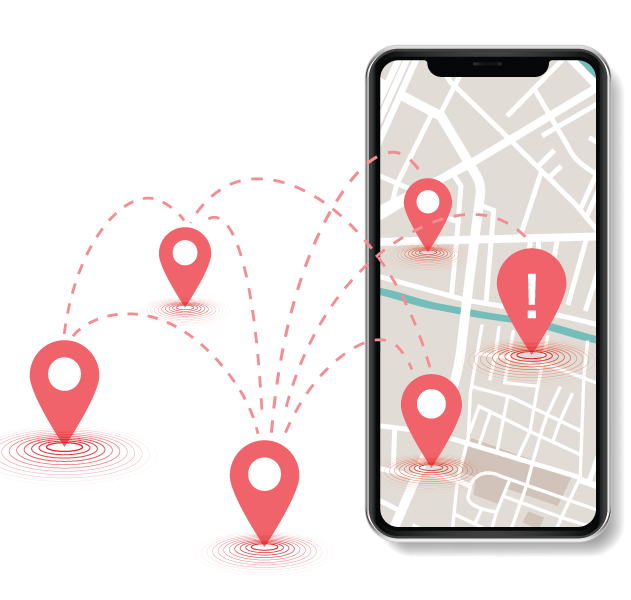 Trace the geographic coordinates of locational data
Finding places such as gas stations, airports, cafes, restaurants, etc. around any place of interest can now be done with just a few clicks and while being on the go!
Imagine your sales representative is on his way to visit a company and suddenly the client gives him a buzz for asking him to meet at a coffee shop. Don't worry… Maplytics would help him to ride easy by searching such nearby places on the map. It's then the time to impress your client when the sales rep is confident of being ahead of time. Quite evident, it's no more a waste of time moving around every nook and corner of the city searching for that coffee shop.
Whether it is an airport, coffee shop, restaurant or a gas station, a click on one of the available icons on the menu displays the search result on the map instantly. Just in case you have a different location in your mind which doesn't seem to fit the search criteria, it is only then that you need to key in. After finalizing the location, optimized routes too could be plotted and saved.
There could be many purposes for which 'POI search' can be used. For instance, your sales rep while being on the field service trip might use the tool to find a restaurant or a quiet place to call an ad hoc meeting for his peers or find new leads for business using Dynamics 365 CRM.
Get in Touch With Us And We'll Help Your Business