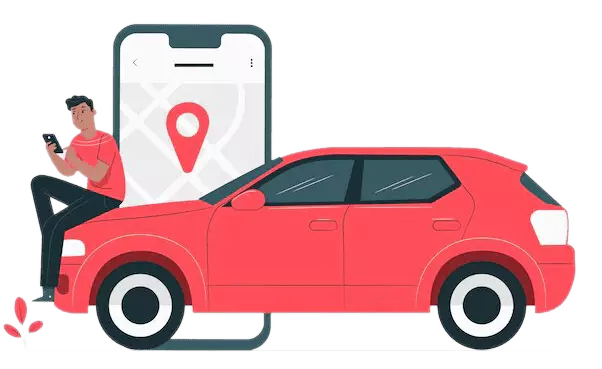 Reduce miles, save fuel, control expenses
In these uncertain and fast times, saving up on travel expenses, time, etc. is absolutely essential to strategize for the hay days and advocate a work-life balance
As businesses grow, traveling expenses and time for the sales or service team increases as well. That is the reason why every growth-oriented organization is on a lookout for ways to make their sales processes involving extensive traveling, more efficient in both time and mileage. Field Sales Reps are more likely to spend more time in traffic and traveling than meeting and appointments with the customers or prospects. The key to success in increasing productivity of salesperson is to reach more clients while optimizing travel time, mileage, and saving cost.
Customer relationship management applications like Dynamics 365 are designed to streamline the sales process, and Map based business intelligence apps like Maplytics™ further extends its capabilities beyond CRM and adds the power of locational awareness thereby boosting sales productivity. It helps Sales Managers to chart out routes for their Sales Reps and to get the bigger picture of their sales territories by managing and optimizing their opportunity activities!
Maplytics is a geo-analytical solution that helps Sales Person to minimize their driving distance and maximize their client visits by providing the ability to effectively plan appointments and find the optimized routes to handle those meetings within MS Dynamics CRM/365. Maplytics seamlessly integrates the power of Bing Maps with the functionality of Dynamics 365 to redefine your mapping experience within MS Dynamics CRM. Features like Appointment Planner, Route Optimization, Distance & Time-based proximity search, are all designed to reduce traveling costs, maximize field visits and improve your sales productivity within MS Dynamics CRM. Maplytics is a robust mapping solution for every member of the Sales Team. Sales Managers can get the big picture of the sales territory and annual revenue with real-time Heat Maps and intuitive Analytical Dashboards to align their sales strategy efficiently.
Supercharge your sales productivity, minimize miles, save fuel and improve field visits with Maplytics, available for MS Dynamics CRM (2013 & above, Online and On-Premises, 365). Stay one step ahead of the competition by scheduling right appointments and getting the shortest routes to maximize mileage in the minimum amount of time. With Maplytics, get the most out of the field visits by connecting with the right customers at the right time!
Get in Touch With Us And We'll Help Your Business